Love the studio-atmosphere and location as well as the welcoming staff and fellow participants. :)
Comfortable environment, knowledgeable.
Raeanne does a phenomenal job with therapeutic massage. She isolates where the pain is coming from and helps alleviate it with her decades of experience and techniques. I'm having trouble with early onset carpal tunnel, and she knows just what to do to keep the discomfort at bay. I only wish I didn't live 2 hours away, otherwise I would be visiting her more often!
get empowered fitness cares about the people that go there its a very supportive environment and there philosophy of honor you body is unique and i really like it. they have changed my life.
You will not find a better studio that personally cares about you as an individual
Every time I go to Get Empowered, I have a wonderful experience. Whether a group fitness class, massage or personal training. I am so happy to be a member here.
Great variety of workouts and everyone is friendly.
The positive environment. I don't feel out of place if I can't achieve at the same pace.
I feel awesome this morning and I have a ton of energy. Raeanne is awesome at what she does!
I just come in for massages but my experience has been amazing. Everyone is so incredibly nice and willing to help. I don't feel judged for anything which is nice! I just feel completely comfortable walking through the doors. It's hard to find places and people like this 💜
I've been a client of Raeanne's for almost 10 years. She's the only one who knows how to put my body back where it's supposed to be. Her massages are the highlight of my month! I drive over two hours from the Detroit area, just to see her. :)
I love all the workouts and the instructors are outstanding!
Great yoga session. Customer service very good.
Raeanne is always such a blessing to be to me and gives the best massages. It doesn't matter what issue I have, she always find it and works it out. She is a joy to be around
Like going home to family !
Raeanne is the very best at what she does, and she does it with her whole heart!
great physical, mental and spiritual experience. Safe environment.
I like that my muscles feel like they got a work out. Convenient location, very nice therapy
Get Empowered personnel are friendly and encouraging. They push you but encourage you to listen to your body and do what you can. The facility is new and very clean. Empeeps Rock!
It was a terrific workout. I love all the instructors. It was wonderful to be back with my Get Empowered friends.
Friendly people and instructors Good workout Clean studio
I really felt like Raeanne got to know me and the issues I was having. She is VERY skilled and explained things as she went and I am confident that she can help me through my back pain.
Not only an excellent massage, but a great conversation and over the top amazing friend😊💕
I choose this score because of the excellent instructors, friendly staff & a very clean facility.
Facility was super clean, instructor was helpful, staff was friendly! I'll be back!
Friendly and knowledgeable staff, clean and affordable
Raeanne is highly educated and skilled. And the services provided are a great value and benefit to my wellbeing.
Because of the positive environment and the best massages ever.
Uplifting atmosphere, no judgment, inspiration, supportive. Awesome staff. Feels like family
Best gym I've ever been to! Instructors are so encouraging! I always feel great afterwards. Everyone who works at Get Empowered makes you feel so welcome and I just love being there!
Loved the energy and friendliness. Loved the body-positive approach. Loved Raeanne's class.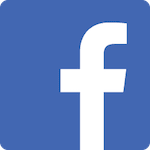 Awesome classes! Raeanne and her team create a very positive, non-judgmental atmosphere. You can't help but walk away from the classes feeling positive and good about yourself. All levels are accepted and classes are adaptable to all fitness levels. I have taken classes and been a member at many different gyms and fitness clubs and Get EmPowered is truly a unique experience that is a level above the rest!
Incredible instructors and a friendly, supportive environment.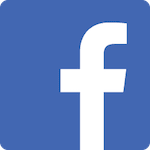 I needed something different and this fit the bill. Staff is very friendly and knowledgeable/helpful.
Jami's yoga class is fun, different every time, focused on correct form, and emotionally engaging. She's amazing!
Very welcoming, comfortable atmosphere and the yoga class was great!
Get emPowered has a great variety of classes and all the instructors are amazing! The best part though is the positive atmosphere, everyone is welcoming and you truly feel "emPowered"!
The staff is uplifting and supportive. Everyone is a friend.
Amazing place. I am so inspired when I leave and can't wait to return.
Love the intentionality of movements!
Excellent job by Raeanne as always.
Get emPowered is the place to be...Raeanne and her TEAM create an environment that inspires strengthening body-mind-spirit. The culture of positive and enthusiastic participation is contagious. They believe so I believe that I can do anything! I wish I could go there every day...
Terrific instruction, positive, uplifting and encouraging environment! Check it out!
The studio is great! Raeanne and her staff greet everyone by name, always make you feel welcome and provide a warm environment to workout in. WillPower and Grace, EmPump and WarriorSculpt are my favorites, and I love that they can be done barefoot. If you're looking to keep that New Year's resolution, this is the place!
Raeanne and her team are great! Awesome line up of Group Ex classes incl a favorite willPower & grace! Check it out for a great '18!
I think I may have found exactly what I was looking for! Thank you!
I love the people who teach here as well as the emPeeps who play here. Energy, empowerment and joy describes the vibe in the space! It's wonderful for young, old, beginner and advanced. It's more than a fitness studio <3
Great place, great variety of workouts, love the energy and the people!
Excellent workout's, so many different classes to choose from. I really enjoy it! Very friendly staff and women.
Had the absolute best massage from Raeanne. She is so knowledgeable and knows exactly how to get my body back on track! Best massage ever!
awesome prices, excellent variety of classes, mindful movement, safe and well-trained instructors, positive environment, grace-filled and friendly community.