Make Your Goals A Reality With One-On-One Coaching In our Personal Training Program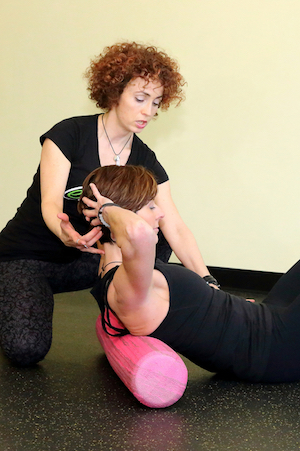 Don't settle for good enough. Customize every aspect of your fitness journey and take on sustainable results in no time. Our Personal Training program at Get emPowered Fitness Studio in Hudsonville pairs you with a professional instructor for one-on-one coaching, never-ending motivation, and a streamlined workout plan built just for YOU!
Get more from your body and feel great about your accomplishments today!
Why Is Our Personal Training In Hudsonville Right For You?
Because we make you the only priority. When you take on our Personal Training routine, you'll undergo a comprehensive consultation where we take the time to learn who you are and what you're hoping to achieve.
From there, we'll create an efficient and effective map that helps you see total-body results and stay accountable from day one.
At Get emPowered Fitness, there's no guesswork or assumptions. It's just our professional staff working hard every single day to help you find success.
Join us in Hudsonville and take on:
Total-body workouts
Professional nutrition coaching
Unwavering feedback and support
A completely customized system
With Us, You'll Feel The Benefits In All Aspects Of Your Life!
For most people, working out is about staying in shape and living a healthy life. But when you join us for the best Personal Training in Hudsonville, you'll get SO. MUCH. MORE!
Our coaches are dedicated to boosting your energy and outlook with a series of accomplishments and a celebration of every success.
You'll quickly carry with you:
Boosted self-confidence in your everyday life
Reduced stress and improved focus
An incredible sense of accomplishment
Take The First Step Today! Learn More About Our Personal Training In Hudsonville
Don't settle. And don't ignore your health because you can't find a program that fits. At Get emPowered Fitness Studio, we're here to help men and women of all ages and fitness levels find sustainable success with a customized approach to personal training.
Just fill out the short form on your screen to learn more or get started today!