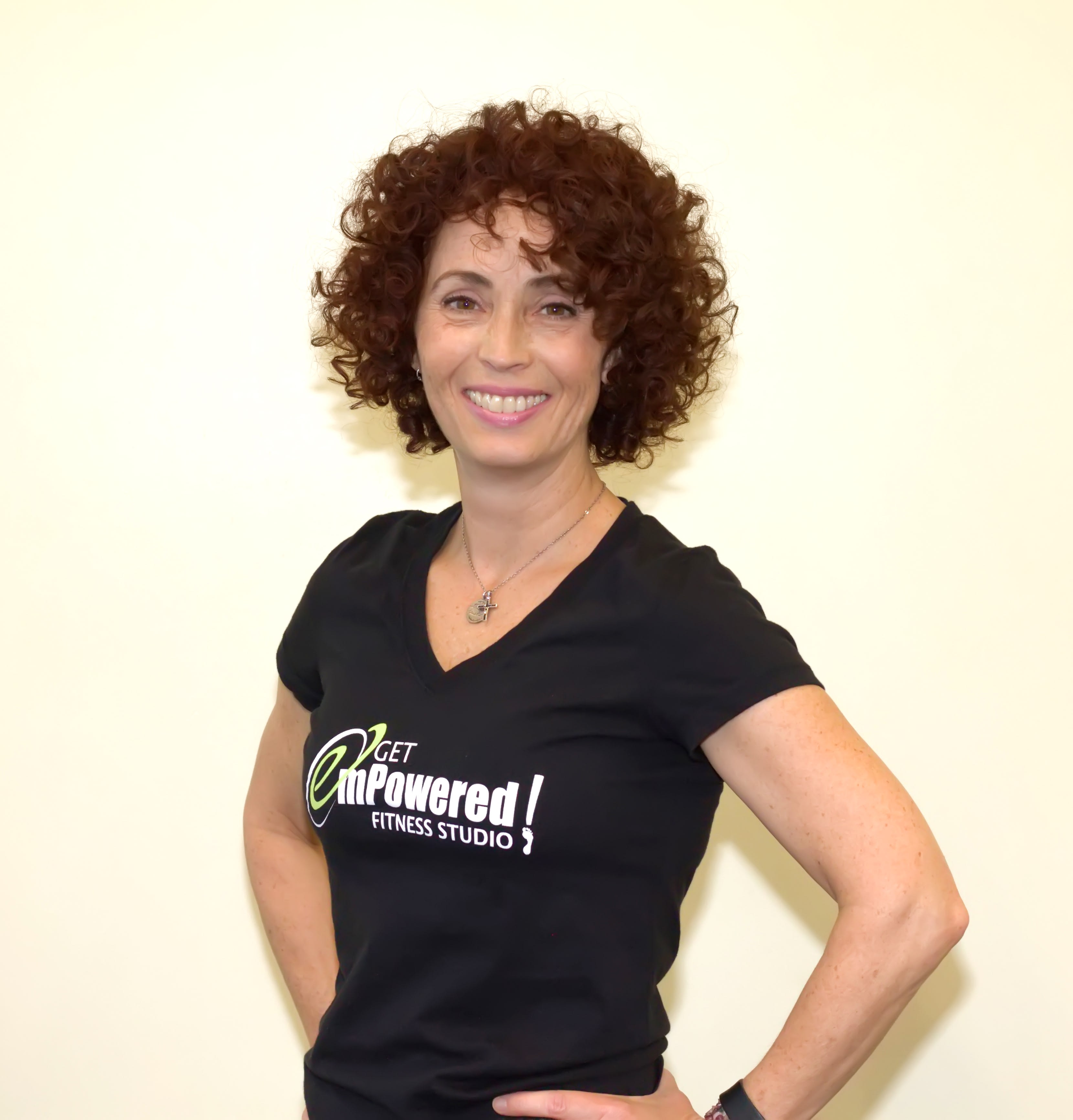 Stacy Wakeman
Stacy Wakeman is a multi-certified instructor who has been in the industry since 1995. Believing that each of us is "Fearfully and wonderfully made", Stacy's passion and focus is emPowering each individual to gain awareness of their health and fitness as a whole. Her training emphasizes the strong links between the nervous system, emotions/mind, and spirit, and how they affect and react to physical stress and health.
Stacy's personable style, love of lifelong learning, and unique training programs make her sessions fun and effective. She takes into account the distinctive needs of each client, focusing attention on body awareness, myofascial release, and corrective exercise that allows each client to be more at ease in their body. Stacy's philosophy is based on the "5 Fs": Faith in Jesus First, Family/Friends, and Fitness. She strives to integrate these principles in all her client sessions!
Thriving in a certain level of chaos, Stacy has 4 children (one who married into the family!) and lives in Hudsonville with her husband, youngest daughter, and hearty brood of chickens.
Certifications, memberships and affiliations: NASM CPT (personal training), CGT (group fitness), CES (corrective exercise), Gray Institute CAFS (Applied Functional Science) and FSTT (Functional Soft Tissue Transformation-manual myofascial release training, in progress), TRX® Pro, YogaFit® Level 1, willPower Method®Level 1, Fascia Research Society, IDEA Health & Fitness Association, Official XERO® Shoes Affiliate. Interested in the next step to barefoot strength? https://xeroshoes.com/go/BalancedStrength